Watch
For those who don't know, this is the culmination of entries in the Emoticon Talent Show Animation Contest (
click for details
). Participants were asked to show us what their emote could do on stage, and the results are collected in this collaboration.

Winners Announced!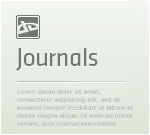 Winners of the 2012 Emoticon Talent Show!:thumb328592200:

:dummy: The votes are in and the points tallied! First, let's give a huge round of applause to all the great emoticonists who participated! :clap::clap::clap:

For the Static Category of Preview Pic:

:thumb321684163: by :devQueenWatermelon: ! :clap:

A wonderfully colorful entry that certainly captured the fun and enjoyment of this years collaboration! For her efforts she will receive 636 points or a 3 month Premium Membership!

For best Animation Category:

In 3rd Place, and earning 2nd Place in the Peoples Choice Awards

:thumb322142876: by :devSylvaur: ! :clap:

This well received act shows great effort and has never fai
Clicking on the Act in the animation will bring up the deviants entry in another tab.
I need to give a HUGE hug to `
krissi001

for helping this to be possible by putting the collection into a flash file. Thank you so much!
Credits:
Flash animation work by `
krissi001
Stage/Curtain and intro animation by *
a-kid-at-heart
Preview Pic by ~
QueenWatermelon
Act 1 by *
sugarislife28
Act 2 by =
IceXDragon
Act 3 by *
Ridley126
Act 4 by ~
QueenWatermelon
Act 5 by =
Sylvaur
Act 6 by ~
MafiaVamp
Act 7 by ~
GPepicness
Act 8 by *
spring-sky
Non-Competing by ~
izzy-the-hedgehog
Thank you to all who participated! You've all been very patient as I figured out things for my first ever contest!

EDIT:
corrected the link location in Act 1